See China by CRH
2021年5月8日
China is the biggest developing country in the world. She has been developing and lots of great changes have taken place, attracting global visitors.This expedition will lead us to discover China by CRH, with a wonderful experience of its advanced scientific technology.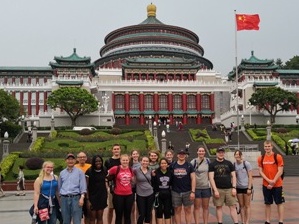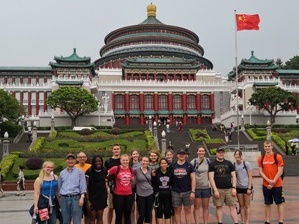 We begin our adventure in Chengdu, home of giant pandas. Say hello to pandas in Dujiangyan Panda Park . Also see red pandas in Dujiangyan Panda Valley. Then ride CRH train to Chongqing, China's most populous city, where we start cruising Yangtse River. Marvel at the spectacular views of Yangtse Gorges and witness the Three Gorges Dam.Then CRH train to Beijing, the great capital city PRC,where we tour Tiananmen Square, the Forbidden City, the Summer Palace and teh Great Wall.
Tour Itinerary
Day 1 Meet you in Chengdu by WCA's staff, with a presentation of the tour.
Overnight in Chengdu
Day 2 Travel to Dujiangyan. See pandas and red pandas in the Panda Park and in the Panda Valley.
We'll do volunteering by taking care of pandas at the Panda Park, with a life-time experience.Then head back and stay overnight in Chengdu.
Day 3 Ride CRH train to Chongqing, China's most populous city, which is located at the confluences of Yangtse and Jialing Rivers, famous for its hot-pot dishes. Browse the Chongqing People's Great Hall and the Museum. Embark on the boat after a Chongqing Hot-pot dinner.
Days4-5 In these 2 memorable days, enjoy cruising on the Yangtse River, with amazing gorges and river views.Also we'll have shore excursions arranged by the boat company.
Day 6 See Three Gorges Dam. Then transfer to the hotel and stay overnight in Yichang.
Day 7 CRH train to Beijing. Upon arrival, time permitting, explore Tiananmen Square.
Day 8 After a visit to the Forbidden City , we'll see the Summer Palace, the best-preserved royal garden.
Day 9 See the Great Wall and Ming Tombs.
Day 10 See you off.