Southwest China Wildlife Discovery
2021年4月11日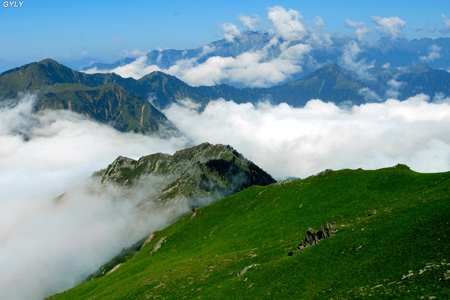 West China Adventures has organized a journey to explore the Southwest China area, including Chengdu, the bustling queen city and home of giant pandas, Dujiangyan Panda Park, Tangjiahe Nature Reserve(for protection of wild pandas, takins and other wildlife), Changqing Nature Reserve(for protection of golden monkeys and crested ibises) and Ta Cheng National Park(for protection of snub-nose monkeys).
The region where we'll explore is wild and scenic, with contrasting landscapes and local cultures.We'll meet groups of Tibetan and Naxi People.
This expedition begins with a tour of Chengdu, capital city and renowned for tea houses, temple gardens and Sichuan Food.
Outside of Chengdu, we'll meet a panda people in Dujiangyan Panda Park. Take care of pandas by working as a panda keeper under instructions of the Panda Base.
Go further to Tangjiahe, a national nature reserve where wild pandas, takins and other wildlife are inhabited. We'll hike in several beautiful valleys to discover the wildlife.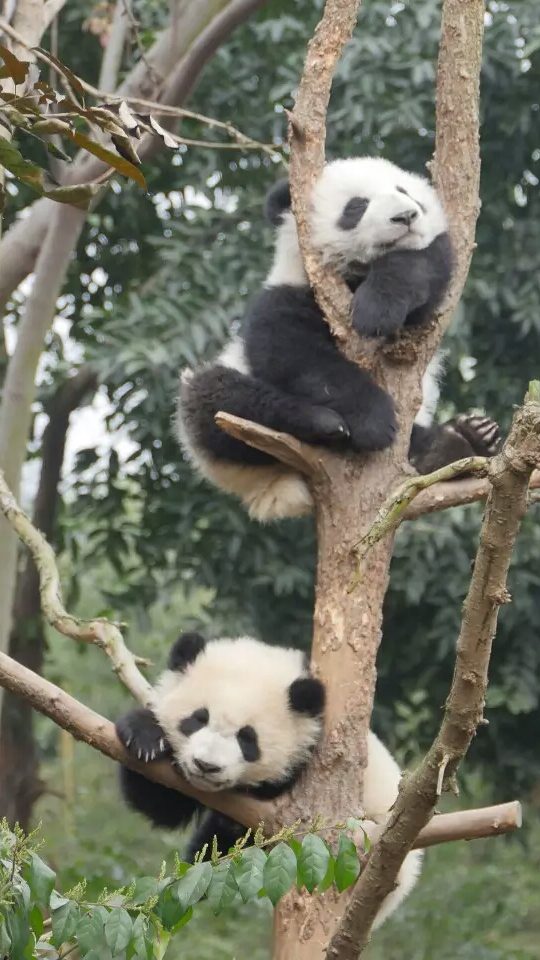 While in Changqing Nature Reserve, we'll see pretty crested ibises and golden monkeys.
We'll conclude our trip in Chengdu after exploring TaCheng National Park and Lijiang Old City.
This trip will be led by Peter W, West China Adventures.
Email: info@westchinaadventures.com
Tour Itinerary
D 1 Arrive Chengdu, the bustling queen city of West China and capital city of Sichuan Province.
Transfer to the hotel. This evening, celebrate your arrival with a famous Sichun food dinner.
Overnight in Chengdu
D 2 Ride to Dujiangyan Panda Park. See giant pandas and work as a volunteer to take care of pandas under instructions of the panda base.
Afternoon,walk around the old part of Dujiangyan City.
Overnight in Dujiangyan
D 3 On a scenic drive , travel to Tangjiahe where wild pandas and other wildlife are inhabited. We'll drive out of Sichuan Basin and , ascend gradually through the Fujiang River valley and into the foothills of Minshan Mountains.The area has been restored since 2008 earthquake, but some evidence remains. A scenic climb up a tributary valley, past fields of mustard and cabbage, will take us to Tangjiahe Nature Reserve designated for endangered mammals, as well as rare pheasants and other wildlife. The temperate conifer forests in this valley are intact and support a diversity of wild plants including red stands of red-bud.
Overnight in Tangjiahe
D 4-5 We'll have 2 nice days to discover this national nature reserve by hiking, with remarkable mountain views.
Tangjiahe , in the east Minshan Mountain Range, includes forested valleys encircled by high peaks. Much of accessible part of the reserve is located at the biologically diverse middle elevations(4,000-6,000 feet) where the st is surprisingly intact. The Reserve is famous for takins(a relative of musk ox), giant pandas, a couple of monkey species, more than 200 bird species and 3,000 plant species. While we may not see rare, large mammas in such a remote and ely forested enclave, we will certainly have a good opportunity for birding and seeing many plants in bloom.
Overnight in Tangjiahe
D 6 This morning, we still have some time for birding and watching animals. Then head back to Chengdu.
Time permits, see Kuanzhai Xiang Zi, the landmark of the Old Chengdu.
Overnight in Chengdu
D 7 CRH train to Xi'an, one of four old capitals of civilization in the world , known as the cradle of Chinese Nation and famed as the capital of 13 dynasties. See the world famous Terra Cotta Warriors. Time permits , browse the Old City Wall.
Afternoon, ride to Changqing Nature Reserve.
Overnight in Changqing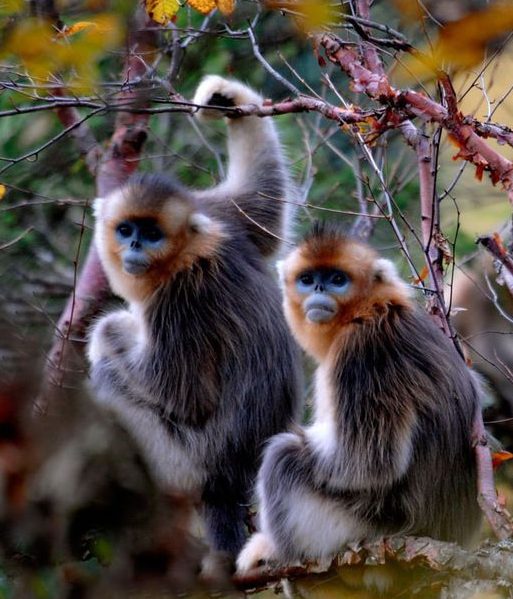 D 8 Explore the Changqing Nature Reserve, a spectacular place for protection of Golden Monkeys and widl pandas.Witness Golden Monkeys with beautiful golden hair.
Then a trip to Caoba, the only one natural habitat in the world , for protection of wild ibises known as "oriental precious stones". It's said that ibises are a symbol of Loyalty.
Late afternoon, head back to Xi'an and stay overnight
D 9 Fly to Lijiang, UNESCO's heritage site.Here we see beautiful Naxi People, descendents of Tibetan nomads, who have developed their unique culture and kept their traditions.Distinctive mythology, matrilineal descent and an attractive pictographic language distinguish from other minority people in Yunnan Province. No wonder, 70 years ago, Joseph Rock, an American botanist and enthographer regarded it as his adopted hometown. Browse the old town where Naxi people sell their produce and home-made goods in their traditional dress.
Continue the trip to Ta Cheng Nature Reserve where rare snub-nose monkeys are inhabited.
Overnight in Ta Chengd Nature Reserve
D 10 This monrning, explore Ta Cheng National Park. See lots of snub-nose monkeys, known as "No.2 National Animal" in China. Time permits, browse a local village. Then head back to Lijiang to connect the flight to Chengdu.
Overnight in Chengdu
D 11 Today, head to Huanglongxi, an old town known as " Chengdu's Hollywood", where we can see lots of old residences built in Ming and Qing Dynasties. Also we'll see nice rual river views on a boat.
Return to Chengdu and we'll have a local farewell dinner.
Overnight in Chengdu
D 12 Transfer to the airport. Trip ends.